I was
there!
I won tickets through the BBC website. It was a jolly good evening's entertainment - it started at 7pm and didn't finish till 11.30 - and even though I wasn't all that fussed on some of the acts, it was free, what not to like? Here are some pics.
Duffy.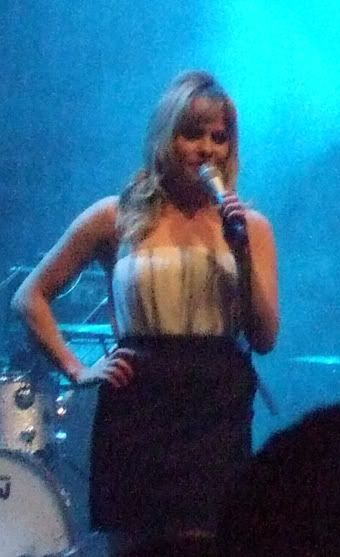 It was funny seeing how much she's come on since I first saw her, exactly a year ago, at the Union Chapel, at the point where no-one had heard of her. Her confident, sassy performance and great line in banter were a million miles away from the shy, terrified-looking girl we saw last year.
I have to say though, while she has a great voice, all her songs sound pretty much the same (though I do like 'Stepping Stone'). Each of the acts had to do a cover version of a song by another British artist, and hers was Oasis's 'Wonderwall'. She did this slow, soulful version of it, revealing that it's actually quite a good song. But I've always thought Oasis's songs would sound better sung by other people.
James Morrison was up next. Time to yawn. He's just as dull live as he is on recordings, although the audience, inexplicably, seemed to love him. He actually had the crust to cover Bowie's 'Changes', and though it was noticeably better than any of his songs, it sounded like someone had poured a thick layer of syrup all over it.
Then we had The Feeling, and I'm afraid I'm not a big fan of theirs either. They're competent musicians, but I find their songs both pedestrian and irritating, which is not a good combination. I've been told by several people that they're much better live, but this seemed to translate to playing loudly (I couldn't hear the vocals very well most of the time), leaping about and inserting guitar solos everywhere, which didn't do anything to disguise the essential weakness of the songs. Having said that, Dan G-S has a great line in banter and did get the crowd going.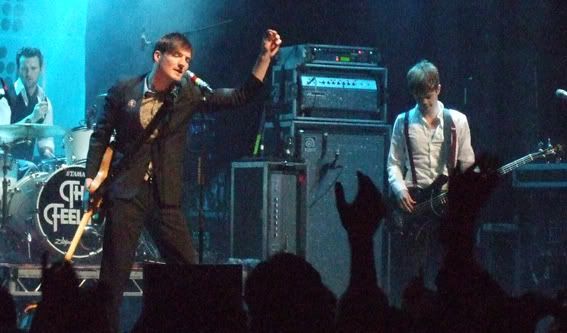 Their cover version was The Kinks' 'You Really Got Me' and they didn't really do anything with it. It sounded like the original. Only not as good.
And then we had Adele. She was a revelation. Her microphone wouldn't work, so she stepped in front of it and sang her first song without it, and we could actually hear her. A little later, her guitarist's lead seemed to have gone so she told terrible jokes and talked about X Factor while the tech people sorted it out. What a pro! All this plus the fact that her voice is utterly amazing, and her cover version, which was one of my favourite songs of all time - Van Morrison's 'Brown Eyed Girl' - was one of the highlights of the evening. She's a really good guitarist, too.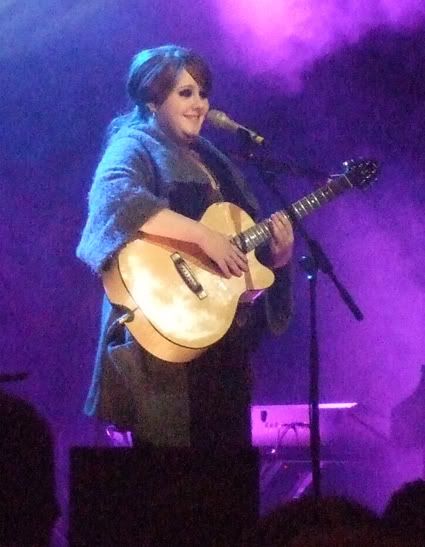 The mighty Keane did rule the evening, though. They haven't been one of my favourite bands for the past five years for nothing. They didn't come on until about 10.45, which meant quite a lot of people had left, and we could get down the front, which was an unexpected bonus.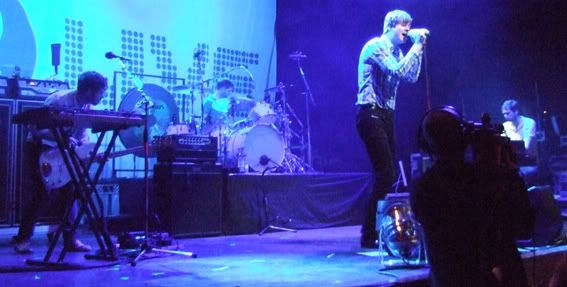 They played the new stuff much better than either of the other two gigs I've seen recently. Tom seems to be getting the hang of his guitar parts now - he doesn't look half so terrified. The sound was better than the other gigs I've been to recently, too.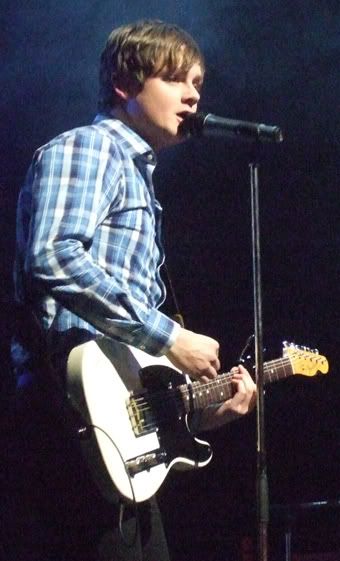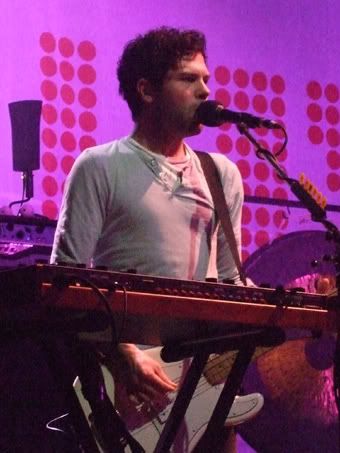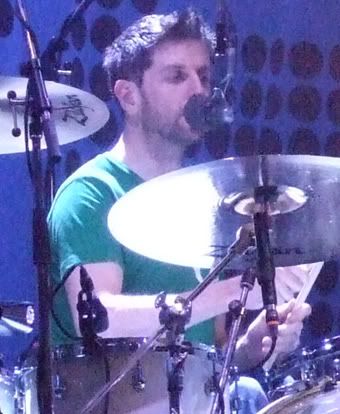 Their cover version was Pulp's 'Disco 2000'. Great choice of song - sadly, they played it exactly like the original, which I was a bit disappointed about. (I suppose I have a bee in my bonnet about cover versions, I'm impressed by the ones where people do something different with the song.)
I recorded the Radio 2 broadcast last night, but it didn't include any of the covers. I wonder if they're going to be released in some form?

_________________


Life isn't ever about ... taking the easy way out.