Yes, I've got pics! I've been poking around on the Duke forum for a setlist but nothing doing. There was certainly a goodly selection from 'Songs from the Deep Forest' as well as most of 'I Never Thought This Day Would Come', three of the Hector Mann songs (Tony was very happy to hear 'The Jockey Club' again - but then he grinned like a loony all the way through the gig) 'Our Love Goes Deeper Than This' and the audience-participation sea shanty at the end. But I'm getting ahead of myself ...
Chip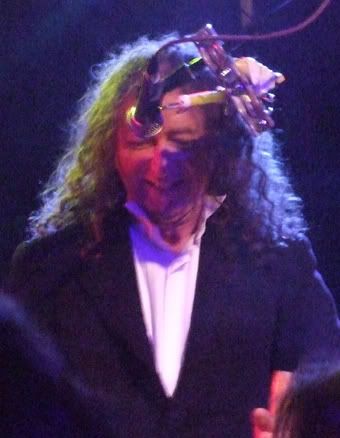 And Bob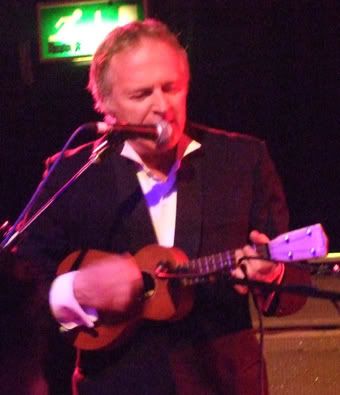 Well they were a pair of nutters and no mistake, with their array of bizarre instruments (I do like to see a man playing the ukelele, it only has four strings and therefore must be a bit like playing bass, or possibly the violin. Well, not quite like the violin. More like the banjo.
Get on with it - Ed)
) One of the highlights of their set was a song about not seeing Jimi Hendrix at the Isle of Wight Festival in 1970, complete with impressive Hendrix impressions, though it did seem a bit like they were making it up as they went along. Maybe they were. As Martin said, 'Stumpy Goes to Bognor' was another highlight - a hilarious oompah instrumental which I've now got on CD, where it's preceded by a bonkers poem called 'Stumpy's Angst'.
As Martin (surprisingly) said, Gabi 'Foreign Slippers' Froden was a real treat. She has a really beautiful voice, switched effortlessly between the guitar and the piano and wonderful dark, swoony songs. I tracked it back to the merch stand at the end to pick up her EP, complete with hand-painted artwork and tied up with a piece of black lace. Great hat too which, as she said, she made herself (I bet she made that amazing dress, too, you'd never find anything like that in the shops).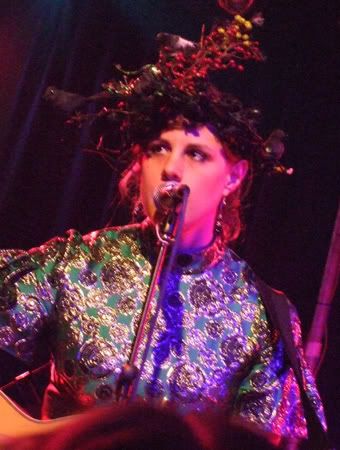 And the Duke didn't disappoint, heading straight into 'Oh River'.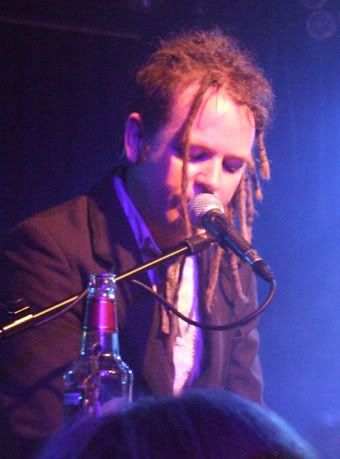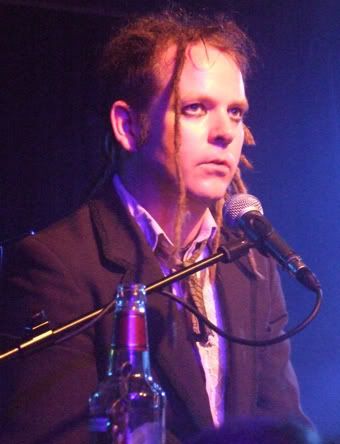 I've seen him four times now and each time he had a different line-up of backing musicians, which means you always get slightly different versions of the songs. I approve of this kind of mixing it up.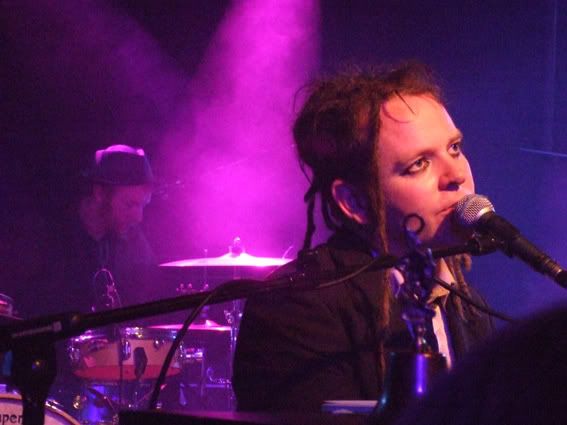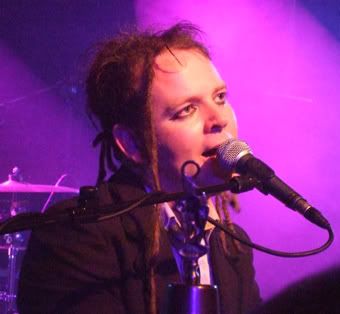 Surely there must be some kind of 'sun shining out of' joke to be had here?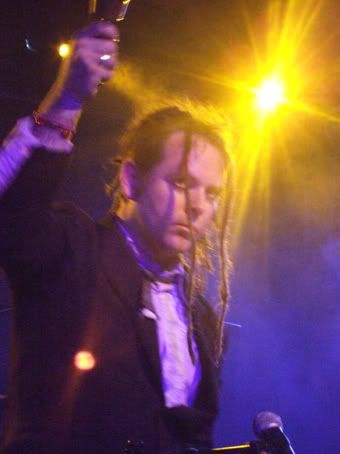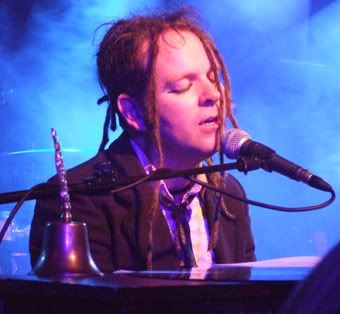 One of the nicest things about a Duke gig is the way you just can't get rid of him at the end. I've never seen anyone do so many encores. This time it was 'everyone into the middle' for a big singalong-a sea shanty, with everyone who had taken part in the gig including Chip, Bob and Ms Slippers. Marvellous

_________________


Life isn't ever about ... taking the easy way out.